Apple
lanzo la aplicación de pagos móviles Apple Pay con relativo éxito, el sistema como decimos siempre compite en las compra menores contra un formidable adversario: el dinero en efectivo.

Con más de 220 mil negocios en el sistema y decenas de bancos, empezó el lunes a funcionar, los usuarios de Bank of America vieron algunas de sus compras duplicadas, un error debido al sistema del Banco que será corregido a la brevedad. Todos los analistas tienen esperanzas de que aunque lentamente el sistema finalmente se masifique y no sea un fracaso más en la accidentada galería de fallidos del micro-pago.

El sistema es muy seguro y Apple ha hecho un esfuerzo especial en evitar fallas y hackeos, por ejemplo aunque una transacción de pago sea interceptada el número de tarjeta de crédito no es enviado. el sistema usa códigos de un solo uso que no se puede reutilizar.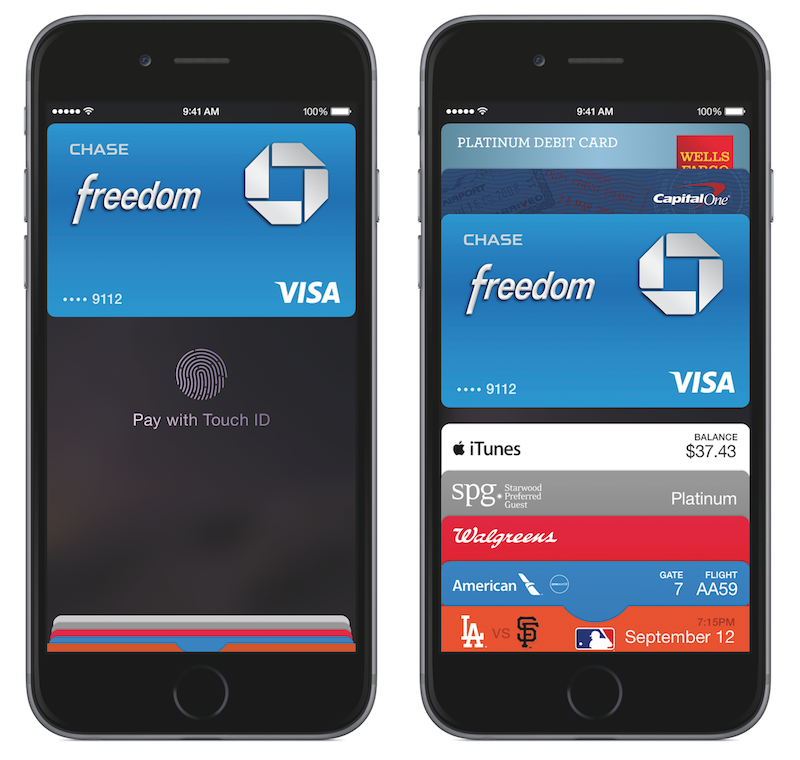 MasterCard
está preparando su versión de Apple Pay con una tarjeta inteligente con lector de huella digital que contara con un chip NFC y se podrá usar para micro-pago con la seguridad adicional de tener que pasar el dedo para pagar cada compra.
También Apple continúa vendiendo con gran éxito el nuevo iPhone 6, se reportan largas colas en negocios en Nueva York, pero no para los nuevos iPads, sino para el iPhone 6 a casi un mes de su lanzamiento. Las ventas de tabletas han llegado a una meseta en todas las marcas mientras que las ventas de teléfonos inteligentes continúa creciendo.
Microsoft
anuncio resultados y son muy buenos, la empresa no ha experimentado las bajas en ventas como lo han hecho SAP, HP o IBM, las acciones subieron y el muy bien remunerado CEO (84 millones por año) Satya Nadella está implementando todos los cambios que tenía planificados para la empresa: Abandonar la marca Nokia y lanzar Microsoft Lumia (aparentemente tirando por la ventana una marca mundialmente conocida). Lanzará pronto su línea de Wearables seguramente en la forma de una pulsera deportiva y / o un reloj inteligente. Y reforzando la estrategia de Cloud con Office 365 y Azure. Microsoft continúa creciendo a buen ritmo sin contar su unidad de dispositivos móviles que también está creciendo sostenidamente.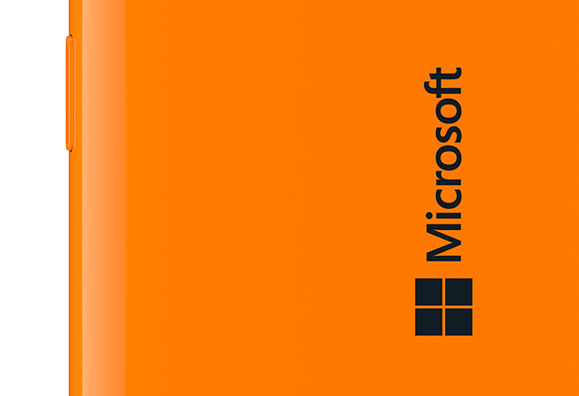 Como adelantáramos en una nota sobre mensajes efímeros y anónimos, Facebook lanzo una nueva aplicación Rooms, con la que intenta cubrir este segmento de interés de los jóvenes. La aplicación tiene una mezcla de características atractivas, la entrada es anónima pero se necesita un código, el que crea la "sala de chat" fija el código y lo distribuye en forma privada o pública, por medios de las redes sociales o lo escribe en la pared de un baño público. Hay salas prohibidas para menores y otras exclusivas para menores. Las salas tienen un sabor a las exitosísimas, sórdidas y ahora extintas "Chats Rooms" de los 90 son el lugar de nacimiento de términos como Trolling o Bulling y la inspiración de sitios como 4Chan.
Google lanza una nueva aplicación para correos llamada Google Inbox, por ahora solo por invitación, la aplicación promete organizar nuestros correos con métodos de clasificación automático (Bundles), reconocimiento de correos importantes (Highlights), recordatorios (Reminders) , tareas pendientes (Snooze). La aplicación parece tener la inteligencia prometida por otras aplicaciones (Xobni) y realizada por ninguna aun.

Mandar un mail a inbox@google.com para solicitar una invitación.
Si bien Google Maps es el campeón de los mapas por su Steet View, tráfico, recorrido de ómnibus y otras bondades, la aplicación de Nokia Here ahora de Microsoft ofrece la característica única de funcionar sin

conexión

a internet. No se puede bajar de la tienda de Google pero está disponible desde el viernes en el sitio http://here.com/beta/android
Analistas de mercados han encontrado que los sitios de venta en internet no ofrecen los mismos precios a todas las personas, parecen tener algoritmos complicados para aumentar los precios o hacer descuentos dependiendo en elementos como historial de navegación, si se está o no registrado en el sitio, ubicación geográfica, edad o sexo. En estos sitios realmente lo único que les falta es cobrar por la cara, no demos ideas.
Nielsen
está trabajando con Adobe para ajustar sus algoritmos para medir la audiencia on-line de programas de televisión. Las empresas se han unido para agregar un nuevo conjunto de índices de audiencia de videos en línea y otros contenidos digitales. Nielsen es probablemente la empresa más reconocida en la medición de audiencia en el mundo. Con tanta gente viendo televisión en línea las mediciones se están perdiendo de una parte de la audiencia total. Nielsen utilizará Adobe Prime Time para finalmente realizar un seguimiento de los números de visualización y la distribución demográfica de la misma. Objetivo de Nielsen es proporcionar mediciones precisas e independientes de dónde o cómo lo están viendo. Esto el primer paso para obtener una medición estándar universal para todos los contenidos de vídeo.
Twittera @miut3 que estaba en una cruzada contra bandas de narcotraficantes en el estado de Tamaulipas en México fue secuestrada y luego asesinada. Los narcos la obligaron a escribir tweets de despedida disuadiendo a otros a continuar con este tipo de conducta, que aparentemente les molesta y mucho. La tendencia consistía en publicar fotos y denunciar los movimientos de las bandas usando códigos para indicar: automóvil sospechoso, robo, lugar peligroso, y otro tipo de eventos.

También los Twitteros denuncian a políticos que son vistos en situaciones comprometidas en la calle. Algunas de estas cuentas se habían convertido en centrales (HUB) de información donde muchas personas enviaban información para ser retrasmitida (RT).
#reynosafollow AMIGOS Y FAMILIARES, MI NOMBRE REAL ES MARIA DEL ROSARIO FUENTES RUBIO, SOY DOCTORA HOY QUE MI VIDA HA LLEGADO A SU FIN.
#reynosafollow ENCONTRE LA MUERTE A CAMBIO DE NADA @Bandolera7 @civilarmado_mx @ValorTamaulipas ESTAN MÁS CERCA DE NOSOTROS DE LO QUE CREEN.
#REYNOSAFOLLOW CIERREN SUS CUENTA NO ARRIESGUEN A SUS FAMILIAS COMO LO HICE YO, LES PIDO PERDON.
Apple Pay 1ra semana los usuarios de Bank of America vieron algunas de sus compras duplicadas
MasterCard reparando su versión de micro-pago con una tarjeta inteligente con lector de huella digital y NFC
Apple: Continúan las colas en Nueva York, pero no para los nuevos iPads, sino para el iPhone 6
Microsoft: Abandona la marca Nokia y lanza Microsoft Lumia
Microsoft: tira por la ventana la marca mundialmente conocida Nokia
Microsoft: Lanzará su línea de Wearables seguramente en la forma de una pulsera deportiva o un reloj inteligente
Microsoft: Reforzando la estrategia de Cloud con Office 365 y Azure.
Facebook lanzo una nueva aplicación Rooms, salas de chat por invitación, anónimas y efímeras
Google lanza la aplicación Inbox con clasificación automática, recordatorios y tareas. Solo por invitación
Microsoft lanza la aplicación Here: mapas móviles aun cuando estamos desconectados
Los sitios de ventas en internet te cobran por la cara, diferencias de hasta el 20%
Nielsen trabajando con Adobe para calcular la audiencia total
Twittera @miut3 asesinada por iniciar cruzada contra narcotraficantes en TW en Tamaulipas MX