Google presentó una patente para Google Glass sobre: "Detección de repuesta emocional al ver avisos". Que se podría aplicar al ver avisos en la pantalla o en papel, el dispositivo estaría filmando el aviso, para identificar cual es el producto, y los ojos para medir la repuesta emocional en la dilatación de la pupila. La patente podría permitir a Google fortificar el mensaje o atemperarlo con lo que se muestra en la pantalla de Glass y recaudar por ambos canales. Las patente apunta a dos tendencias Wearable y Augmented Reality, la primera viene muy bien en el 2013 como se ha reportado en este sitio y la segunda no tanto por no poder ofrecer lo que prometió.
Samsung
continua en el camino del éxito haciendo los deberes, anuncio la primera conferencia para desarrolladores a realizarse en San Francisco del 27 al 29 de octubre. Los desarrolladores que asistan recibirán por 299 USD que cuesta la inscripción una caja llena de Tablets, Portátiles, Teléfonos y regalos de Samsung que con estos mimos pretende captar la simpatía de los desarrolladores, que crean lo más valioso para una marca: Aplicaciones.
Los que han visto los avances aseguran que ver un juego de Fooball Americano en Madden NFL 25 de EA Sports y uno real en televisión son experiencias indistinguibles, se está liberando esta semana la nueva sorprendente versión aniversario para Xbox 360 y Sony PlayStation 3.
¿Un juego que tenemos que alentar que jueguen los niños? Un estudio determino que jugar Smart-Craft aumenta la creatividad y la productividad, por supuesto jugado en periodos moderados de hasta una hora diaria.
¿Ud. Creía que no tenía que cambiar su TV HD por muchos años? Piense de nuevo la empresa japonesa Sony está trabajando en la generación de contenido para la nueva norma UHD o como se la conoce también 4K. Donde en una pantalla UHD entran 4 pantallas HD, pero no se apure aunque los televisores ya están a la venta a 4000 USD el de 55", la norma HDMI, que es la forma de mandar video al aparato no soporta UHD todavía por lo que es totalmente inútil y anticipado comprarse un UHD ya que no lo podrá conectar a 4k con nada.
La empresa japonesa Honda está trabajando en una aplicación que concentrará los flojos de información provenientes de teléfonos móviles, motocicletas y automóviles, junto con la información de ubicación, dirección, velocidad y que están haciendo en ese momento con la intención de prevenir accidentes. La empresa planea colocar toda esta información en un motor de inteligencia artificial que pueda predecir el cruce intempestivo de un peatón escuchando música en el camino de un automóvil a alta velocidad y avisar a ambos de la posibilidad antes que se produzca el desafortunado encuentro.
Así como la venta de PC bajo por la competencia de otros dispositivos, produciendo un terremoto en las empresas dedicadas a la venta de PC, ahora IDC baja las expectativas para la venta de Tablets (en un 1%) debido a la competencia de otros dispositivos como Phablets (teléfonos con pantallas mayores a 5,5") y Wearables.
El 30 de agosto inicia la conferencia IFA en Berlin estamos atentos para reportar las novedades de Samsung, HTC, LG

y Sony que prometieron traer todos sus nuevos productos al evento.
Otra ayudita de los amigos un juez reduce de 10 años a 5 la prohibición de Apple de negociar precios de libros electrónicos luego de haber sido encontrado culpable de manipular los precios en forma ilegal con los editores.

Apple

para ayudarse con la venta de la nueva versión anuncia un plan canje para iPhone, donde su iPhone 4 usado puede canjearse por un vale de hasta 280 USD para la compra de la última versión.

Apple compra la AlgoTrim la Startup sueca se especializa en codecs, y soluciones que maximizan el rendimiento de datos, imágenes, vídeos e infografías móviles y minimizar los requisitos de memoria.
Amazon inicia la venta del lector de libros electrónicos Kindle en México y abre la tienda virtual a libros en español ofreciendo 1500 libros gratis.

Facebook

crea un nuevo tipo de álbum de fotos donde más de una persona pueden aportar fotos, ideal para una despedida de soltero y el posterior divorcio de todos los invitados casados cuando un desubicado agregue las fotos de la Stripper al álbum.

Facebook

cambio las políticas de privacidad nuevamente, esta vez va a identificar con nombre (Taguear) automáticamente caras en fotos de otras personas usando la foto de perfil como base.

Blackberry hará un Spinoff de su aplicación BBM (Blackberry Messenger) antes de vender la empresa, la aplicación posiblemente no se venda y quede en manos los accionistas originales de RIM como la joya de la corona.

Microsoft

anuncio que liberará Windows 8.1 el 18 de octubre, sin costo para los que ya tienen Windows 8, la nueva versión hace marcha atrás y recupera elementos clásicos como el escritorio y el botón de inicio.

Microsoft hace uno generosa colaboración con la ONG SeniorNet, una red dedicada a dar soporte informática a adultos mayores, liberando a los nietos de la pesada tarea de ayudar a sus abuelos a encontrar el PPT que se les perdió.

Nissan

anuncio que está trabajando en un automóvil que se conduce solo y que podría estar a la venta en 2020 al precio de un sedán tradicional.

Luego de continuos fracasos la japonesa Panasonic anuncio que abandonara la fabricación de teléfonos inteligentes.
En medio del conflicto de Siria el conocido grupo de hackers The Syrian Electronic Army intervino los sitios de: The New York Times y Twitter. SEA busca crear conciencia de la forma malintencionada que la prensa de occidente trata al gobierno de Bashar al-Assad.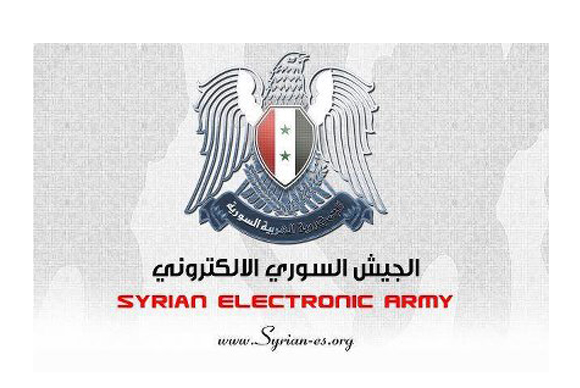 En un informe conjunto del Departamento de Homeland Security y el Departamento de Justicia de EEUU determinó que el 79% de malware para dispositivos móviles ataca a Androide y solo el 1% está diseñado para atacar a dispositivos con iOS, asi los iPhone aunque más costosos son mucho más seguros que los dispositivos con Androide.